Formerly offering Guest Rooms, we have listened to our guests and many enquirers over the years about what they want in terms of perfect vacation accommodation. Well we've listened........as well as first class accommodation and customer service, what you want is freedom! Freedom to come and go as you please, freedom to dine when you please. As a result, we have remodelled and now offer luxurious and flexible Apartment and Suites for your comfort, and freedom at your own pace.


Our guests loved staying with us in our guest rooms and we have always worked very hard to receive the consistent and outstanding reviews on Tripadvisor. Over the years and from experience gained in the business we have decided to develop further and offer guests Apartment/Condo living. Of course, our unique Titiwi standards of great customer service and a warm and friendly atmosphere remains an important aspect of our relationship with our guests.

Titiwi Inn Apartment/Condo offers our unique luxury 3-double bedroom Ocean-front Apartment for you to enjoy. We also offer 1-2 bedroom Suites. Our beautiful accommodations are totally private and offered on a self-catering basis so you can come and go as you please. Located in Citronier, south-west Dominica, we are just a few minutes outside Roseau Town Center.

TITIWI INN, Citronier, Roseau
Dominica.... "Come and enjoy ocean-front style and excitement"
when you visit make Titiwi Apartment/Condo your chosen spot to stay.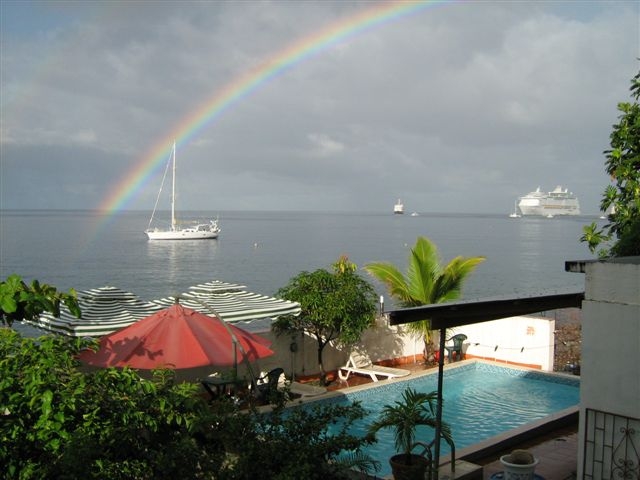 Titiwi patio with pool and magnificent views of the Caribbean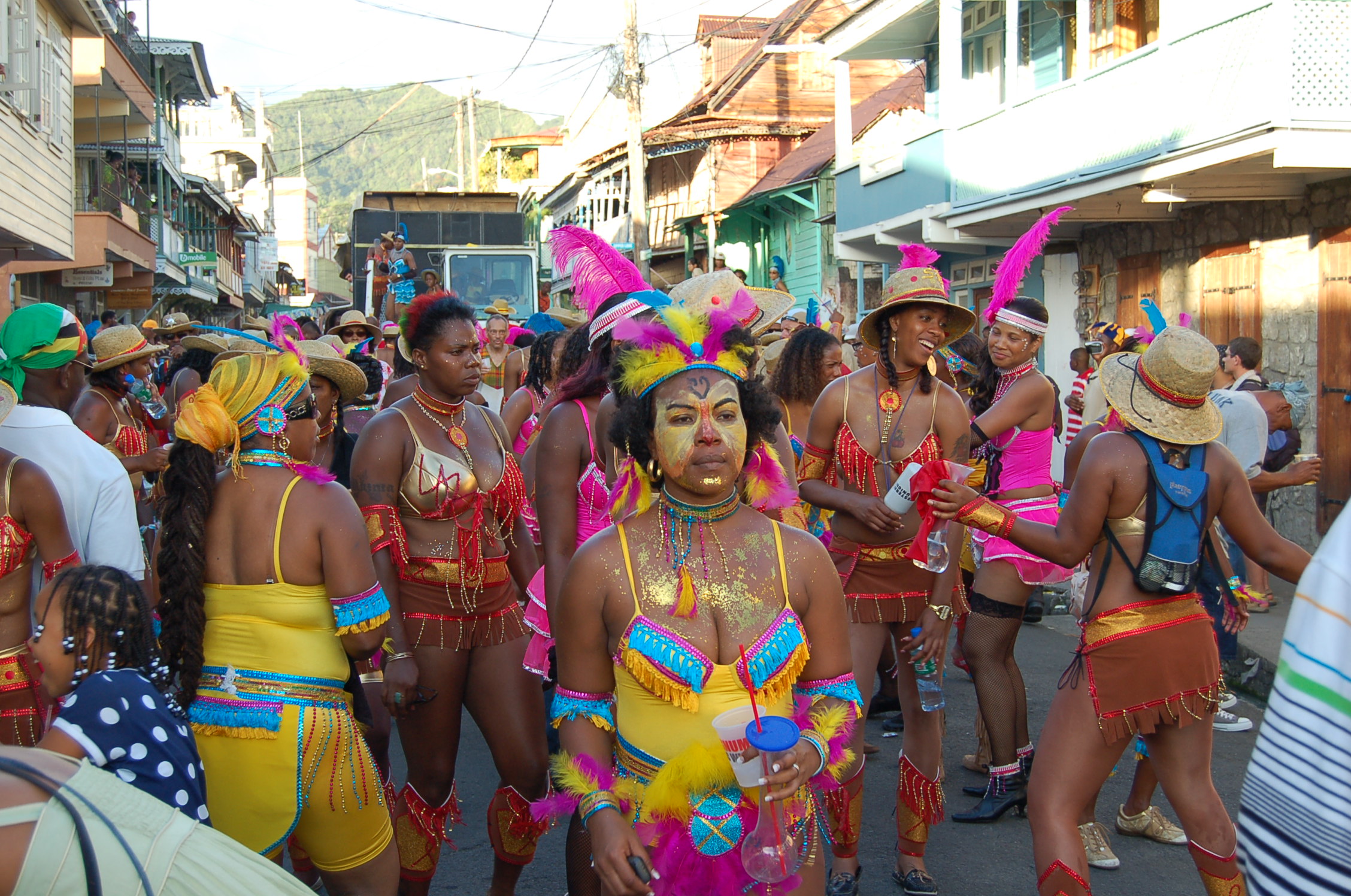 Feeling hot....! hot......! hot......!
Dominica Carnival........... infectious, timeless and great fun!!!
Welcome, welcome, welcome to the web site of Titiwi Apartment/Condo ! You've found us so you must be keen - stay a while. Let us share with you the best kept secret in the Caribbean. Let us help you discover Dominica.

If you are looking for quality accommodation whether for vacation or business, we are for you.
Yes you will find us in Dominica...our beautiful sunkissed caribbean paradise. Part of the Winward Isles, of the Caribbean, Dominica is also referred to as the Nature Isle or Garden of the Caribbean. Any Dominican will tell you "jus stick it in de groun an it will gro". The Island is situated between the French Islands a

Location.... Location..... location....

..... and what a location we have for you!!! Titiwi Apartment/Condo, Roseau, South-west and ocean-front, direct sea access, divers' paradise, dolphins swimming by, fishing, snorkelling, magnificent sunsets, beautiful yachts, the Caribbean Sea - and it's all waiting for you... need we say more!! Well how about fresh-water swimming pool, sun/viewing/sunset deck with seating, great hosts, great service, wonderful atmosphere....

Even more for your holiday experience, why not charter our beautiful, twin-engined fishing boat - and what a beauty!!!!! 32ft, with all mod cons including, cabin with w.c. sun canopy, comfortable seating and of course lots of space to balance your rum punch as you are chilling!! Book with us for exciting deep sea fishing, whale-watch tours and snorkeling. (If you want to know more, please click on the Titiwi Marine tab at the top of the page.)


Our Apartment/Condo and Suites offers you a unique blend of Caribbean welcome with a touch of European style! Our lovely accommodation will enhance your stay in Dominica and ensure it is not simply a visit but a unique experience you will want to repeat again and again...

'Defy the Everyday'

Can Dominica compete with the 'big boys' - you bet. A beach is a beach, is a beach 'you've been there done that'. As your base, our lovely accommodation will give you a great start to every day before each wonderful funfilled adventure, helping you experience the !WOW! factor as only Dominica can give you.

"Magical"

Picture this..... you're walking on a winding and meandering trail deep through our emerald hued rain forest, exotic birds are flitting in and out of the trees. A little further you suddenly come into a clearing...... you're standing stock still.... you cannot speak.... your eyes focus, they close they open - then wow!! You have found our precious jewel, our majestic and magical 'emerald pool' - priceless.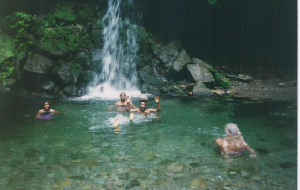 Emerald Pool
You'l be really sold on the magnificent, breathtaking and awe inspiring sights waiting for you on our lovely Island, Dominica.

One of our beautiful beaches on the North of the Island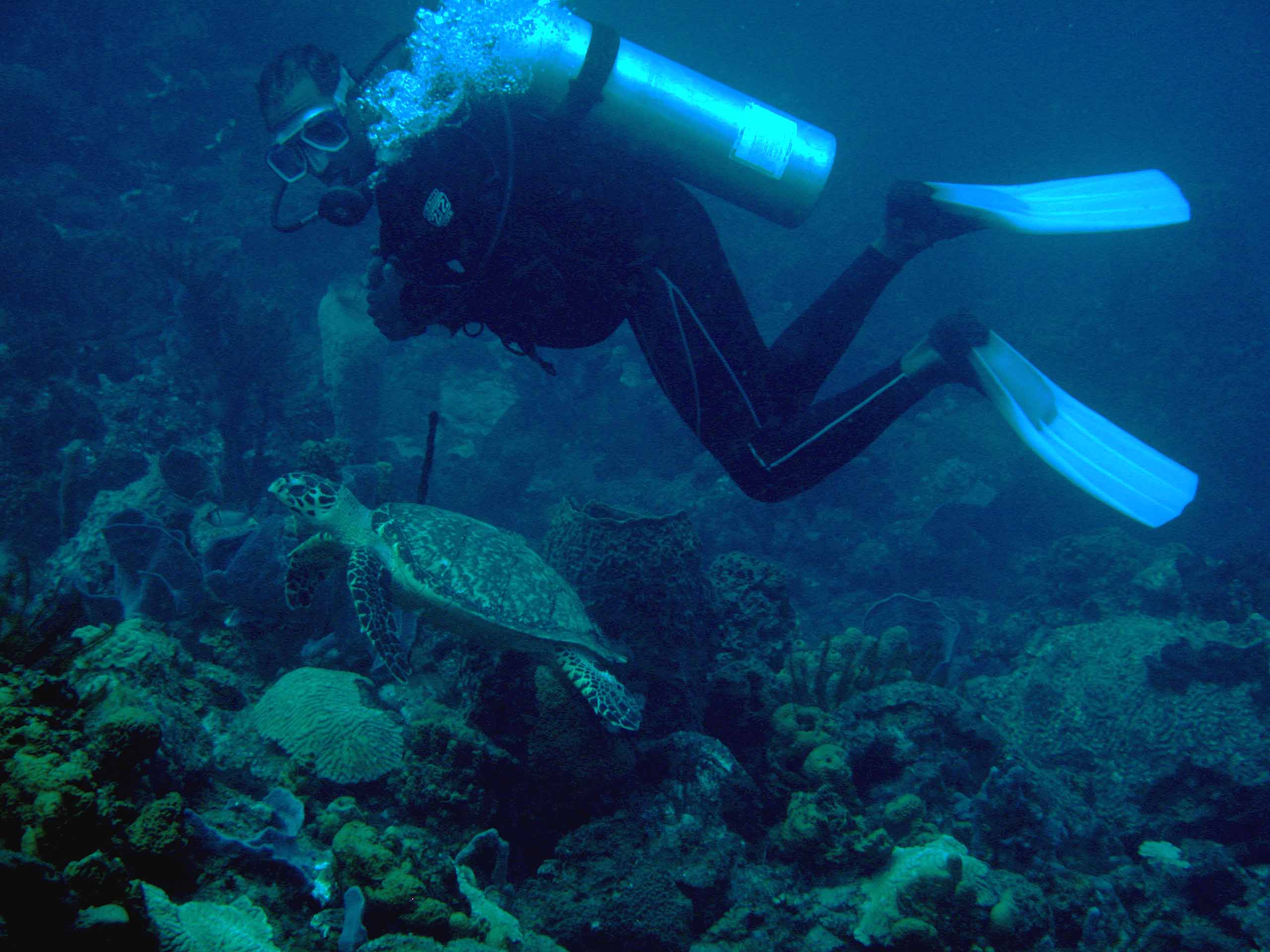 Tim's photos, March 2007
The empty space above should be displaying a view from Gallion in the South of Dominica - however, no photograph can truly capture this breathtaking view so we are not even going to attempt it. Afterall, how do you show or describe sitting on the edge of the world. How would you imagine it ....let your senses run riot, come see and experience for yourself!
Titiwi Apartment/Condo - Citronier, Roseau
Of course when you do come to visit, you just have to stay at Titiwi Apartment/Condo. If you are looking for a new experience or simply need to unwind for a week or two, or more we offer unique accommodation. Come relax, explore and enjoy Dominica. At Titiwi you will be just minutes from Roseau Town centre, as you enjoy the ambiance of our well-appointed sea-front accommodation. We are also minutes from the major hotels, whale-watching and Dive centers. For all you diving enthusiasts out there, did you know Dominica is one of the top 10 diving destinations in the world! Well you do now.

Read this unedited account from Sarah Burris, one of a group of 8 divers who stayed with us in our Apartment and often snorkelled just outside the Apartment on the days they were not diving. Sarah details the wonderful creatures they came across whilst snorkelling within touching distance of our location in Citronier.

"We came to Dominica for the great diving (which lives up to its name) but the biggest surprise was the creature life we saw snorkeling just behind Titiwi Inn. In the 1st 50' from the rocky shoreline there are the usual schools of grunts, goat, chromis and tangs and the antics of the damsel and trumpet fish. Also here are angel, parrot, butterfly, needle, hamlet, coney, hinds, fairy hasslet, wrasse, squirrel, flounder, eels, lizard, baloon, cow, trunk, file & drum fish. Then move another 20' offshore to the sandbar at a depth of maybe 40' and find flying gunards, lesser electric rays, turtles & spotted eagle rays. In fact the only eagle rays and electric rays we saw were while snorkeling - not diving!
There is some reef about 50' south and rumor of seahorses & frogfish out there but I'd have to stay another 10 days to explore all!"
Sarah Burris
November 2006
Thank you Sarah. Now... would'nt you love the opportunity to see a 'rumor of seahorses??!!"
So don't forget to bring your snorkels.

'privacy'

Our Apartment/Condo offers three beautifully furnished air-conditioned double rooms, the master-bed with private balcony, all with private en-suite facilities with hot water.
Our beach-front, top apartment, with its fantastic panaramic views, combines comfort, luxury and privacy. It is offered on a self-catering basis, perfect for family get-togethers, wedding parties, for groups of friends, groups of divers or a cosy and romantic 'get-away from it all'.

Our cosy Suites, 1 or 2 bedrooms, have fully furnished and equipped lounge/diner/kitchenette. Also offered on a self-catering basis.
Turtle Bay, N. E Coast....come and have a picnic!
Photo: Cecil Clarke, Clem Johnson, Distributor: Eve's Photo Inc. Dom.
Experience nature first hand as you amble gently through the forest canopy in Dominica's unique aerial tram. Take a shower under one of our beautiful waterfalls. We also have numerous walking and hiking trails deep into the rain forest which are graded by levels of difficulty. For the more adventurous among you why not try horse-riding, water-tubing, canyoning, quad-biking to name a few.